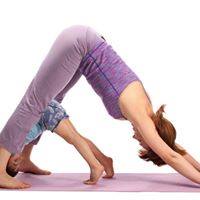 Come and learn basic yoga postures and breath work with your child. These poses can alleviate stress and channel your child's energy into a positive outlet. Have fun learning to balance with your child and maybe even discover your own inner child in the process. We will laugh. We will smile. We will find joy in this powerful workshop designed to teach you and your child to further connect through exercise and breath work.
All levels of experience (and energy) are welcome.
$80/4 week series, next session: 5/19, 6/2, 6/9, 6/23; skips 5/26 & 6/16.
$22 Drop-In (MUST REGISTER IN ADVANCE)
Don't see a signup button? Feel free to call the center Monday–Friday, 9:00 – 2:00, at 781-347-3189 and we can help you find a class.
At Checkout, please click for your purchase ONLY ONCE!