Drop-Off Summer Toddler Playschool is our enrichment program for your 2, 3 or 4 year old. Once weekly for three hours your child can explore art, music, movement and their gross & fine motor skills! This is a great way for your little ones to experience a morning on their own, while building confidence and independence.
Typical Daily Schedule:
9:00- 10:00 am: Drop Off / Free Play / Clean Up (Sensory, Fine Motor)
(Coloring, Play-doh, Stamps, Markers, Stickers, and Crayons)
10:00 – 10:30 am: Studio Time  Movement/Music (Gross Motor Skills)
(Use instruments: Shakers and Sticks)
10:30 – 11:00 am: Arts and Craft and Play
(Craft to go with the Theme of the Week)
11:00 – 11:30 am: Circle Time/ wash hands
(Hello Song, Hello to Friends, Weather, Colors, Shapes, ABC's and 123's)
11:30 – 12:00 pm: Lunch (nut-free lunch from home)
12:00 pm: Pick up
*This is a tentative schedule. We will change to fit the needs of each class! 
*Potty training not required
Summer Session will be 8 weeks and will start July 8th and end August 30th. We will be running classes Monday-Friday and you will be able to choose one day to attend.
Summer session is $432. Payment is due at the time of registration. If you choose to cancel for any reason BEFORE May 1, 2019 you will receive a refund minus a $50 administrative fee. If you cancel AFTER May 1, 2019 no refund will be given.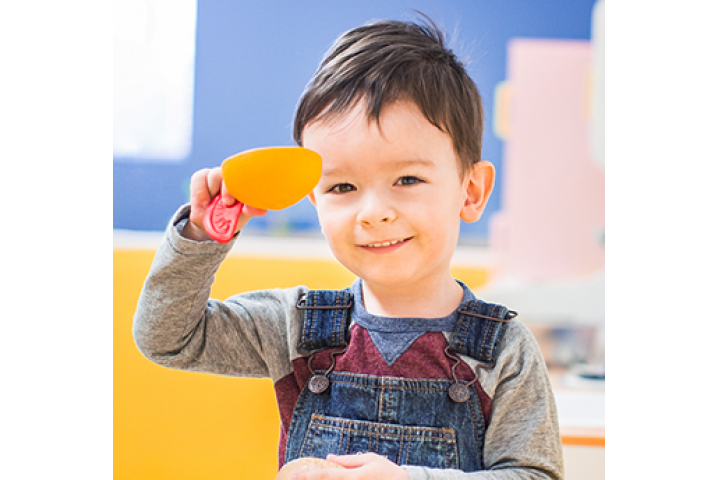 Mondays No classes on July 2nd, 3rd, & 4th - (Over The Moon Center will be closed July 4th weekend.) *If you do not see a pink sign-up button, but are interested in a class, please call the center 781-347-3189 (M-F, 9-2p)
Tuesdays No classes on July 2nd, 3rd, & 4th - (Over The Moon Center will be closed July 4th weekend.) *If you do not see a pink sign-up button, but are interested in a class, please call the center 781-347-3189 (M-F, 9-2p)
Wednesdays No classes on July 2nd, 3rd, & 4th - (Over The Moon Center will be closed July 4th weekend.) *If you do not see a pink sign-up button, but are interested in a class, please call the center 781-347-3189 (M-F, 9-2p)
Thursdays No classes on July 2nd, 3rd, & 4th - (Over The Moon Center will be closed July 4th weekend.) *If you do not see a pink sign-up button, but are interested in a class, please call the center 781-347-3189 (M-F, 9-2p)
Fridays No classes on July 2nd, 3rd, & 4th - (Over The Moon Center will be closed July 4th weekend.) *If you do not see a pink sign-up button, but are interested in a class, please call the center 781-347-3189 (M-F, 9-2p)