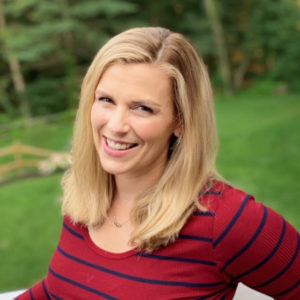 Bethany Baird,
M. Ed
Bethany Baird teaches Child Development Classes at Over The Moon Parenting.  Bethany brings 16 years of teaching experience, along with enthusiasm for education and a warm heart.
Bethany achieved a bachelors of science at Emerson College and a masters degree in education at Endicott College, with a major of special education. Since then, she has worked in the Brockton Public School System for 16 years in pre-k, kindergarten, and first grade teaching positions in integrated and ASD classrooms.
Bethany is a mother to three wonderful children. She and her husband, Jack live in Marshfield with their children and three dogs. She loves the beach, cooking, crafting, traveling, and spending time with her family.
She loves working with young children through art, music, and sensory play.