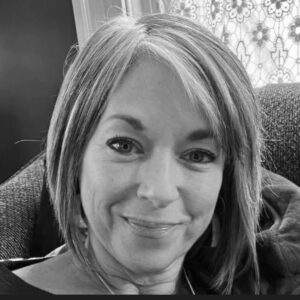 Kristine Haas,
Kristine has recently joined Over The Moon Parenting as our Music Teacher!  Kristine has many years experience as a Lead Preschool Teacher.  She also ran her own in-home daycare for several years and was a foster parent for MA DCF.  Kristine is CDA certification and is infant/toddler teacher certified.
Kristine loves music! She has years of preforming experience participating in a chorus and is currently a backup singer in a local band! Teaching Over The Moon's Rock It, Baby!; Rock It, Toddler!; and Saturday morning's Specialty Music Classes provides Kristine the opportunity to combine her two passions, working with young children and music!
Kristine lives on the south shore with her husband and is the proud mother of 3 adult sons.  She is Reiki Certified and is currently working on her yoga instructor certification. In her spare time, she loves going camping in her RV!