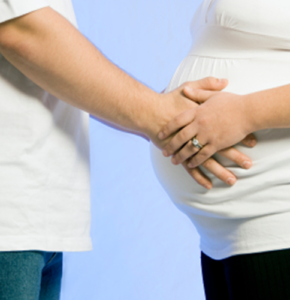 Register for a breastfeeding class and start preparing today to successfully feed your baby. Breastfeeding is a natural and wonderful way to feed your baby! It provides many benefits for both baby and mother, but it can be challenging to figure out those first days and weeks. It is very important that a new breastfeeding mother is prepared and feels cared for and supported! Partners play a vital role during this transitional time as mom and baby are learning how to breastfeed. Partners therefore are encouraged to attend Breastfeeding Class with the mother. Come learn the basics for early breastfeeding success!
This Breastfeeding Class includes expert instruction, discussion, a PowerPoint presentation, Instructor demonstration and hands-on practice of breastfeeding holds.
New for 2019, save $10 when you purchase the "Prenatal Bundle." The prenatal bundle includes 3 prenatal classes; One Day Childbirth, Newborn Essentials and Breastfeeding. First select your One Day Childbirth Class, and purchase the "Prenatal Bundle". Once purchased, then select each of your other 2 class dates.
Topics covered
Realistic expectations for the first weeks of breastfeeding
Instruction of current breastfeeding guidelines:
How often and how long a newborn breastfeeds
When to change the baby's diaper
Various breastfeeding holds with the use of a baby mannequin
Burping the baby
Learn about "Demand and Supply"
The benefits of "skin-to-skin"
Benefits of "Rooming-In"
What baby feeding cues to look for
Ways to support the new mom to ensure her own healing and success in breastfeeding the baby
Tufts Medical Center - Boston
Tufts Women's Care South - Braintree
MetroWest Medical Center - Framingham
Over the Moon Parenting Center - Norwell
Don't see a signup button? Feel free to call the center Monday–Friday, 9:00 – 2:00, at 781-347-3189 and we can help you find a class.
At checkout, please click for your purchase ONLY ONCE!