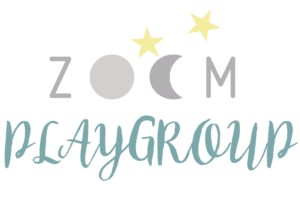 CURRENTLY ON HOLD.
ZOOM! Playgroup is a drop-in play adventure for little ones ages 7 months to 4 years and their caregivers.  It is on Saturday mornings 10:30 am to 12:00 pm. – perfect for working moms and dads, along with stay-at-home parents.
ZOOM! Playgroup starts with circle time, followed by free play in the PlayZone and an age-appropriate craft in the cafe. Zoom! ends with a brief circle time led by one of our instructors, including music and bubbles!
The best part of this indoor playgroup is the community: building friendships for little ones AND their parents. Feel free to bring a snack to enjoy in our cafe with your new buddies after playgroup.We hope to see you here!
$15/one child, $25/two children, $30/three children.
All are welcome to drop-in to Zoom! Playgroup! Space is limited however, so register ahead of time.
DON'T SEE A SIGNUP BUTTON? Feel free to call the center Monday–Friday, 9:00 – 2:00, at 781-347-3189 and we can help you find a class.
AT CHECKOUT, PLEASE CLICK FOR YOUR PURCHASE ONLY ONCE!