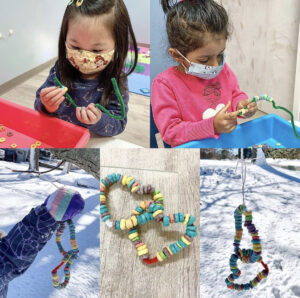 This preschool enrichment drop-off series invites your little one to investigate the world! Each week they will enjoy  developmentally appropriate literacy, sensory play, art and STEM activities!  Children will share ideas in a group, explore and gather information through hands-on play, draw and create art, experiment and write about their findings.  We will then come together as a group to reflect upon all they learned!
1 hour 30 minute, Drop-Off program, all supplies included.
July
Wednesday 6/30-7/28 @ 12:30-2:00pm
Thursday 7/1-7/29 @ 12:30-2:00pm
Sensational Sand Castle
Beach Bonanza
Ocean Exploration
Shark Week
Campfire Fun
August
Wednesday 8/11-9/1 @ 12:30-2:00pm
Thursday 8/12-9/2 @ 12:30-2:00pm
Wacky Watermelons
Mermaids & Pirates
Water Week
Dinosaur Dig
Sign up for July, Sign up for August, Sign up for both!!
DON'T SEE A SIGNUP BUTTON? Email us at Info@OverTheMoonParenting.com and we can help you find a class.
AT CHECKOUT, PLEASE CLICK FOR YOUR PURCHASE ONLY ONCE!