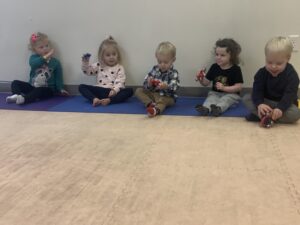 This music and movement program combines music, dance and educational tools for 45 minutes of can't-stop, won't-stop bonding, learning, and fun!
DON'T SEE A SIGNUP BUTTON? Feel free to call the center Monday–Friday, 9:00 – 2:00, at 781-347-3189 and we can help you find a class.
AT CHECKOUT, PLEASE CLICK FOR YOUR PURCHASE ONLY ONCE!