About Us
Over The Moon's mission is to support growing families from pregnancy to preschool by offering education, community, and fun. We celebrate, value and respect the uniqueness of each individual child and family. Our center is a special, safe, place for little ones and the grown-ups who love them. We teach current, evidence-based practices which are enhanced by many years of combined education and professional experience. Our goal is to be a trusted guide to families by working to engage each child and support the child's caregivers to be more confident and less stressed, allowing them to more fully experience joy with their child. 
Over The Moon Parenting offers parent resources for families around the South Shore, Boston, and Metro West. We provide prenatal education, prenatal fitness classes, new mom and baby groups, new mom and baby fitness, child development classes, toddler art and toddler music classes, toddler play school, parenting workshops, infant and child CPR and Safety classes, and more! Join us for a free weekly drop-in breastfeeding groups.
Over The Moon Parenting proudly brings our parent resources to our partner locations including Tufts Medical Center in Boston, Tufts Women's Care South in Braintree and Metro-West Medical Center in Framingham. With the exciting and sometimes challenging transitions that come with any new baby, we want to make sure parents have all the resources and support needed to make life with a little one as relaxing, enjoyable and joyous as possible.
Our company consists of passionate and dedicated professionals whose mission is to support your growing family from pregnancy to preschool. We teach current, evidence-based practices which are enhanced by many years of combined education and professional experience.
Educators & Staff Include:
Labor and Birth, and Maternal-Child Registers Nurses (RNs)
Certified Early Childhood Educators (EECs)
Certified Childbirth Educators (CCEs)
International Board-Certified Lactation Consultants (IBCLCs)
Lactation Counselors (LCs)
Certified Infant/Child/Adult CPR and First Aid Instructors
Birth Doulas
Postpartum Doulas
Infant Massage Educator
and more.
We are also proud mothers who understand first hand how birth and parenthood can be both scary and exciting. We want to help you feel prepared and confident so you will be able to focus more on the happiness and joy of parenthood. Though we come together from different maternal-child backgrounds and specialty areas, we are united in our love and passion of educating and supporting new mothers and families.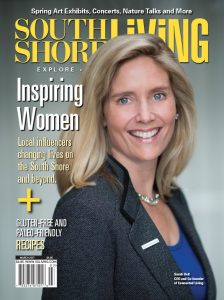 Read about Over the Moon in the March 2017 issue of South Shore Living.