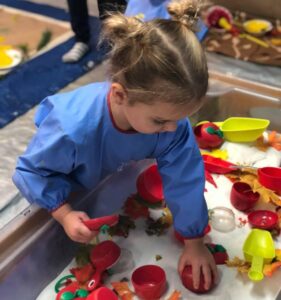 Older toddlers in our Discoverers class have fun while they practice following directions, using simple phrases, making requests and taking turns.  At our play-based learning stations, children will paint with new and interesting tools, play with water, put on puppet shows, balance on river stones and much, much more! Topics covered include nap resisting, bedtime stalling, potty training, tantrums, discipline, aggressive behaviors and more.  With new activities and songs each session, this is a class you can enjoy all year long!
Don't see a signup button?  Email us at Info@OverTheMoonParenting.com and we can help you find a class.
At Checkout, please click for your purchase ONLY ONCE!