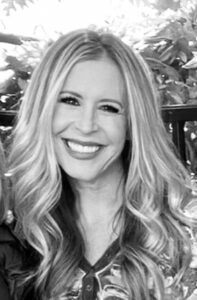 Julie White Patel,
Julie White Patel is the Art Teacher & Social Media Manager at Over The Moon Parenting.
Julie achieved her Bachelor of Arts in Art History and Art Education from Bridgewater State University in 2006 and her Master's Degree in Education (with a focus on Creative Arts in Learning for Students With & Without Special Needs, PreK-Grade 2) from Lesley University in 2013.  She taught first grade in Quincy for several years, and teaches early childhood education courses at Lesley University. She loves working with students of all ages and their families, as she believes there is so much human potential waiting to unfold through learning and exploration.
Julie is a south shore native who loves spending every free moment outside by the ocean and/or up in the mountains with her husband and three little boys ages 5, 3, and 1, and her only dogter, Nahlie. She says her time at Over The Moon is an incredible blessing that helps her balance her love of mom-life and her passion for creative education.