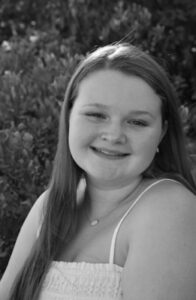 Emily Perry,
Emily is one of our Assistant Toddler Playschool Teachers. She has experience working with children of all ages for the past 6 years, and has worked as a Babysitter and Nanny for many different families on the South Shore.
She spent her first year of college at Regis College studying Diagnostic Medical Sonography, but is currently taking a gap year to work before she returns to a new school.
In her free time, she loves to travel with her friends, listen to music, watch movies, and spend time with her dogs Lenny and Lilly!