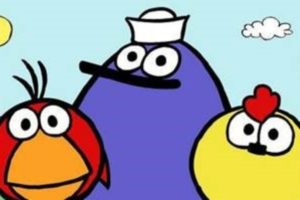 Our summer preschool STEM program: Peep and the Big Wide World
The PEEP science enrichment curriculum invites preschoolers to investigate their world by exploring ramps, shadows, color, sounds, and liquids. Children will share ideas in a group, explore and gather information through hands-on play, draw and write about their findings, and come together as a group to reflect upon what they learned. Light tables, flashlights, constructing materials, water play, funnels, paints, and more will encourage curiosity and lead to joyful discovery! For more information on the summer preschool stem program, see Peep and the Big Wide World, which airs on PBS, and check out www.peepandthebigwideworld.com. Check out our summer playschool program for more summer fun for growing minds!
For children ages 3.5 up to 5 years. Thursdays, 2-3:30 p.m. with Melissa Breen, M. Ed.
Session 1: June 6, 13, 20, and 27th, 4 weeks / $140
Session 2: July 11, 18, and 25, 3 weeks / $105
Session 3: August 1, 8, 15, and 22, 4 weeks / $140