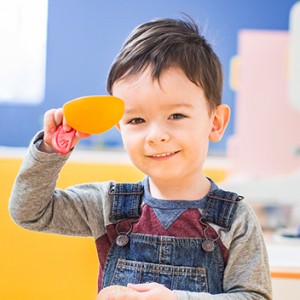 Drop-Off Summer Toddler Playschool is our enrichment program for your 2, 3 or 4 year old. Once weekly for three hours (9 am – 12 pm) your child can explore art, music, movement and their gross & fine motor skills! This is a great way for your little ones to experience a morning on their own, while building confidence and independence.
Monday: 7/12-8/30
Tuesday: 7/6-8/24
Wednesday: 7/7-8/25
Thursday: 7/8-8/26
Friday:7/9-8/27
Summer session is $450. Payment is due at the time of registration. If you choose to cancel for any reason before April 1, 2021 you will receive a refund minus $75, if you cancel before May 1, 2021 you will receive a refund minus $150. If you cancel AFTER May 1, 2021 you will receive no refund or credit. 
DON'T SEE A SIGNUP BUTTON?  Email us at Info@OverTheMoonParenting.com and we can help you find a class.
AT CHECKOUT, PLEASE CLICK FOR YOUR PURCHASE ONLY ONCE!