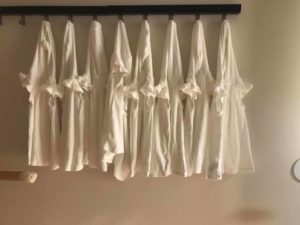 Relax and connect with your little one at our Spa Day designed just for toddlers. Your child will have fun as she/he explores soothing, yet engaging sensory materials like lavender sand, cucumber-infused water and eucalyptus play dough with you by her/his side in your own individual gated area.  Your special time together will also include piggy toe painting with "Piggy Paint Polish" (individual bottle for each child to take home), magical bubbles, calming music, and story time!
DON'T SEE A SIGNUP BUTTON? Feel free to call the center Monday–Friday, 9:00 – 2:00, at 781-347-3189 and we can help you find a class.
AT CHECKOUT, PLEASE CLICK FOR YOUR PURCHASE ONLY ONCE!