Gingerbread Play Dough Recipe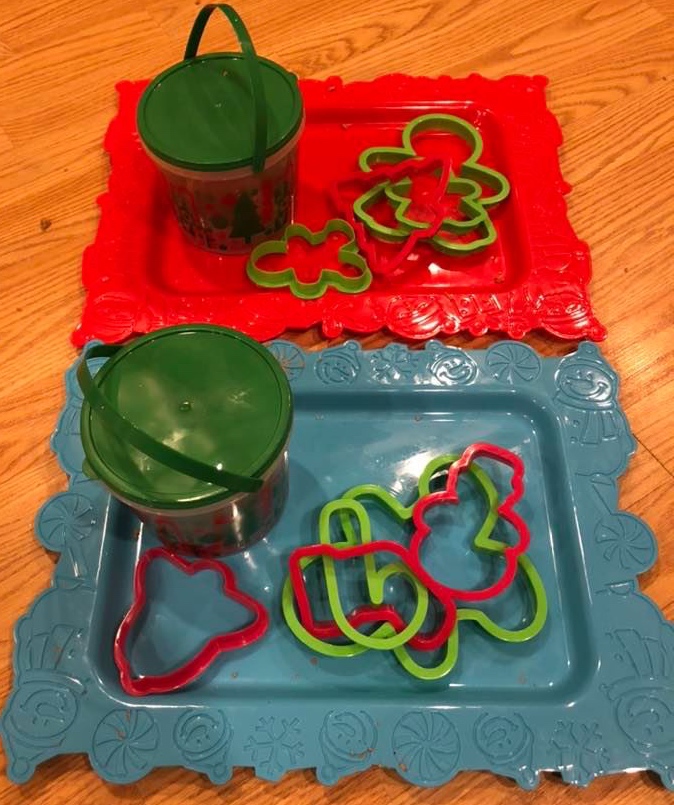 Happy holidays! Here is my favorite gingerbread play dough recipe:
1 cup of flour
1tbsp vegetable oil
1/2 cup salts
1 tbsp cream of tartar
1 tbsp ground ginger
1 tbsp nutmeg
1 tbsp cinnamon
I cup water
Mix all ingredients together and cook in a saucepan until it forms a ball. I like to double the recipe because I'm usually making enough for two kids.
This play dough is great for all five senses, and an especially wonderful activity to work on fine motor skills. Playdough is fun on it's own, but below are some age-appropriate ideas for adding in extra fun (with adult supervision).
For 1-2 years old you can provide rolling pins and plastic cookie cutters and/or stampers.
For 2-4 years old you can provide the above items and also try plastic practice scissors, as well as plastic cutting tools.
For 4 years and up, provide large googley eyes, cut up pipe cleaners, and buttons for you little ones to use and create their own gingerbread man.
*The dollar store is a great place to find trays, plates, little holiday containers, and plastic cookie cutters!!