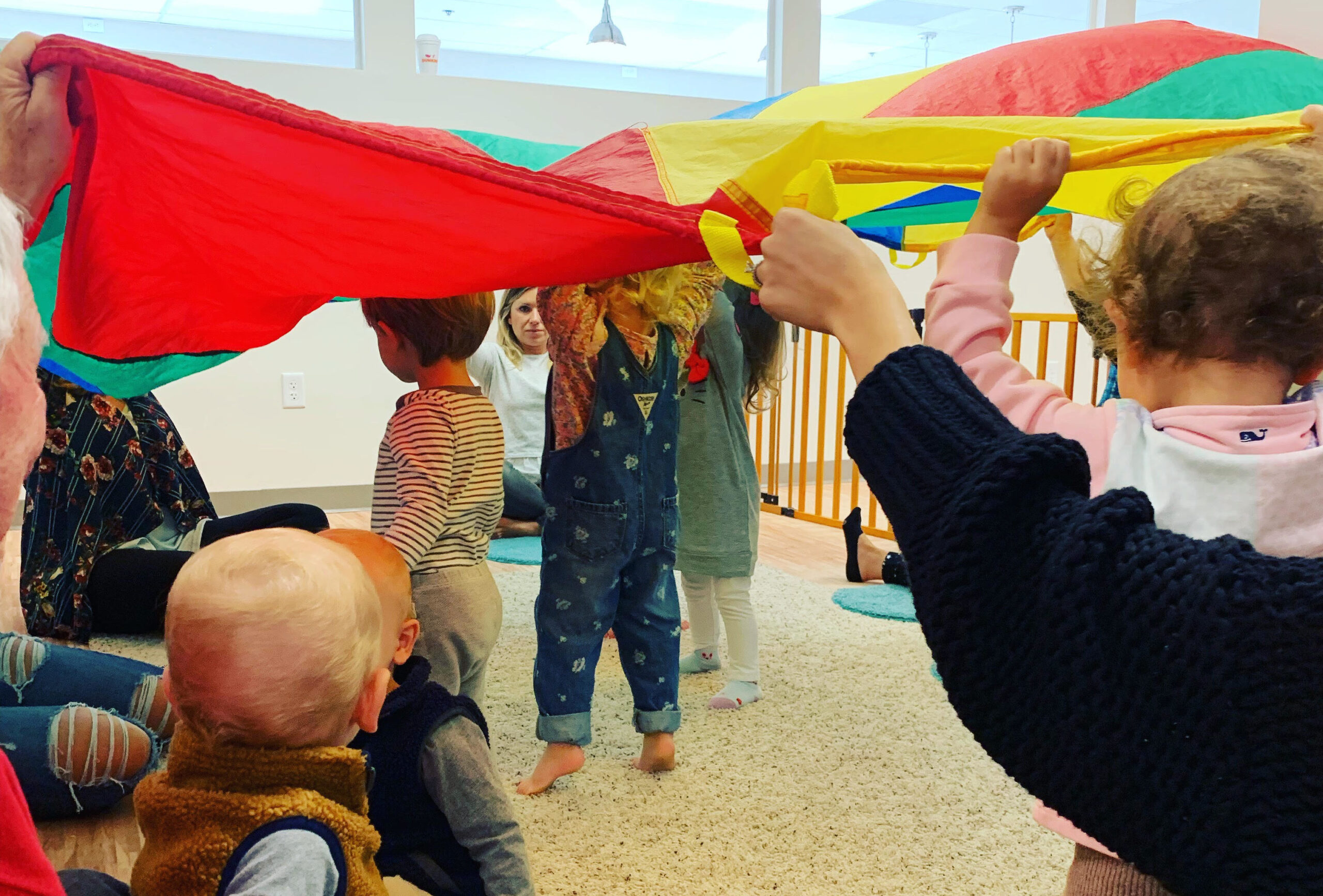 Benefits of Music for Babies and Toddlers
Why Take Your Child to A Music Class at Over the Moon?
Here at Over the Moon we are excited to teach Rock it Baby and Rock it Toddler to babies and young children. These classes are so much fun and offer amazing bonding opportunities for children and their caregivers. But did you know that our music classes are especially designed by a child development teacher? Read on to learn about the many ways our music programs can benefit your child.
Music comes very naturally to kids. Our children wiggle and sway to the music long before they walk and run. Listening to music actually activates every part of the brain and influences how brain signals flow.
Music helps improve speech, builds body awareness, boosts understanding of emotions and even releases 'feel good' hormones like oxytocin while suppressing 'toxic' hormones like cortisol.
Every music class at Over the Moon incorporates lap bounces, freeze dances, instrument play and scarf play. Each of these components provide invaluable developmental benefits!
Lap Bounces–
Lap bounces are so much fun and excellent for bonding and giggle time. But did you know lap bounces also strengthen core muscles and help little ones learn 'up' and 'down' 'slow' and 'fast?' Children also get to feel a steady beat in their whole bodies while their caregivers gently bounce them which helps boost their understanding of rhythm.
Freeze Dance-
Freeze dances are one of the most popular parts of our music class. Whether the child is able to dance and 'freeze' himself or be held by a caregiver while they 'freeze' there are so many benefits. Freeze dances teach listening skills, the ability to concentrate on one sound while tuning out ambient noise, self regulation and most importantly- to stop when prompted- an essential safety skill!
Instrument Play-
We use a variety of instruments at Over the Moon. Bells, rhythm sticks, maracas and drums are all so much fun to play together! Instrument play builds fine and gross motor skills, teaches cause and effect, and teaches patience and perseverance. Plus it is so fun to play instruments with other kids and learn to corporate, take turns and be part of a team!
Scarf Play-
When the scarves come out at Over the Moon lots of our little ones put the scarves over their heads right away in anticipation of a rousing game of peek a boo! Scarves are amazing for tactile sensation for babies as well as building eye tracking skills. Dancing with scarves helps children express themselves while dancing and that peek a boo game is not just fun it's also teaching object permanence and cause and effect!
This is just a taste of all of the fun things that encompass a music class at Over the Moon. Being in a classroom setting, dancing with peers, and celebrating with bubbles at the end is so fun for our kiddos. Every class is carefully designed by the instructor to boost development but also boost laughter, fun and friendship. We hope you will join us!!