Build Your Village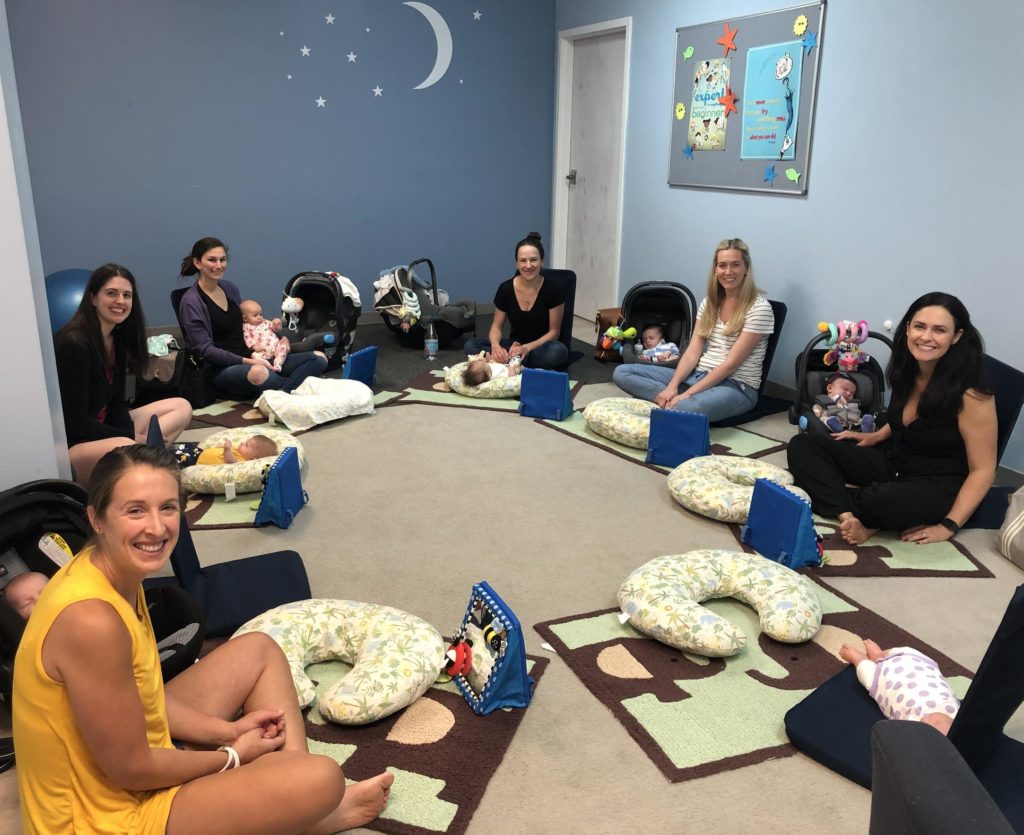 Its no wonder new motherhood is so stressful. The day after I delivered my son, I had a sobbing-on-the-floor crisis because I had used prescription deodorant and was worried that I had poisoned my milk supply. (I hadn't. Deodorant is a-okay.) But the life-or-death feeling of every decision, antiperspirant included, is overwhelming. The weight of motherhood is heavy. New moms groups help.
Becoming a mother is a transformative, incredible, and joyful experience that can also be overwhelming, intimidating, and lonely. Talk to any mom, and she will tell you that her "village" is what got her through those early months parenthood. Your first day alone with your baby, your first night after vaccines, your first car ride with a screaming infant – nothing helps to build you up like a mom village.
And finding answers to questions can be sticky. Sometimes, you don't want to ask family because- let's face it – relationships are tough. Sometimes the questions around episiotomies, sex after birth, and weight gain are embarrassing. Sometimes, imaging the answer to "is this normal," is daunting.
In addition, many women are healing from c-sections or tough deliveries, juggling career challenges and changes, and don't get nearly enough rest and self-care.
I started my first mother's group with Margaret when my older son, Beau, was 10 days old. Beau is now in Kindergarten and I still call those same women when I have to figure out a rash, a problem at school, or if I'm just having a rough day – along with the celebrations and hilarious stories. My "mom squad" is as much my rock now as it was when I was navigating latching.
That's why Over The Moon always has new mother's groups on the calendar, and added a FREE VIRTUAL weekly breastfeeding drop-in group on Tuesdays at 1p.m. We know it is your village that gets you through, and we want to help you build yours.
In a new moms group and in the drop-in group, the woman next to you is just like you, with the same struggles, questions, and joys. And you'll get through by helping each other through.